Dental Staff in Villa Park
All our professionals at Villa Park Dental Care maintain the highest levels of accreditation and pursue ongoing education to stay abreast of the latest trends in dentistry.
Dr. Muzammil Saeed
Villa Park Dental Care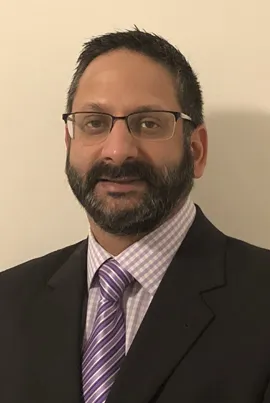 Dr.Muzammil Saeed is a 2003 graduate of the University of Illinois at Chicago (UIC) College of Dentistry. Dr. Saeed was born and raised in Glen Ellyn and graduated locally from Glenbard East High School. He is an active member of the local community with his wife and three children. Outside of Dentistry, he has many other hobbies which include cycling, running and youth mentoring.
Prior to Dental School, Dr. Saeed his Bachelors of Science Degree at UIC, where he graduated with in honors in Sociology. He is President of the Illinois Academy of General Dentistry , which has nearly 4000 members. Through this organization he has remained current with continuing education to ensure his patients receive the most comprehensive and advanced dental treatment. In addition Dr. Saeed is also a member of the Chicago Dental Society and Illinois State Dental Society .
Dr. Saeed enjoys all phases of dentistry and treating children to seniors. He looks forward to meeting you and serving your oral health care needs in our practice.
---
Javed Bhojani, DDS
Villa Park Dental Care
His personal goal is "To make sure all of his patients have healthy teeth and gums along with a great smile to last a lifetime."
Dr. Bhojani graduated from Case Western Reserve University, School of Dentistry . He has been practicing family dentistry since 1988 and always looking for a new and improved approach to dentistry.
Dr. Bhojani stays abreast of all the latest techniques through continuing education and an active membership of various Dental Academies. Perpetually over the period time he has mastered most areas of dentistry. Besides Masters Training in Implant dentistry he has trained in Cosmetic Dentistry, Endodontics (Root Canals- Painless One hour one appointment) and Orthodontics (Braces and Invisalign).
These organizations have extensive demands for continuing education. He is currently working to qualify for Academy of General Dentistry's "Master" credential, which requires 1100 hours of continuing education in 16 different dental categories. Dr. Bhaojani is passionate about his profession and utilizes advanced knowledge and the newest techniques & equipment. His dental practice is comfortable and very relaxing. Curious? Come on in and see for yourself.
---
Joy – Office Manager
Hi, and welcome to our practice! Our staff is always friendly and ready to welcome you with a big smile! I have worked in Dentistry since 1979 first as an assistant and then at the front desk. I am always available to help you schedule appointments, answer insurance questions and discuss your financial options. After work you can find me spending time with my family and friends or reading a good book.
---
Nancy - Hygienist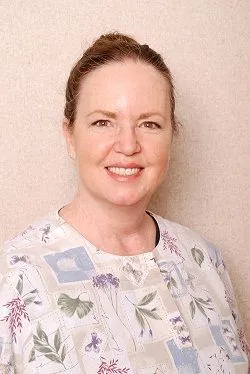 When you visit, you'll find a warm caring environment that is like putting on the most comfortable pair of shoes. We'll work together to get the best fit possible for your health care needs. I hold an associate's degree in applied science and have been practicing dental hygiene since 2003. With constant attention to continuing education I provide you with the best care and treatment options available today. When I am not with my friends at Villa Park Dental Care , I enjoy hiking in many of the local forest preserves. Every season has its beauty. Nothing beats the bluebells at Waa Kee Sha Park in the spring!
---
Toni Artlip- Dental Assistant
Hello and welcome to our practice. Here at Villa Park Dental Care we strive to give excellent care as well as educate our patients about the proper treatment and care they need to keep their smiles for a lifetime! I have been in the dental field for a little over a year. I am certified in coronal polishing and sealants. Outside the office I love to travel and see the beauty of the world. I also enjoy many forms of art, being able to transform a vision and make it a reality is exceptional.
---